El Dr. Juan Maldonado-Lozada (BSPharm,1989) es Reconocido con el Premio de Excelencia en Cuidado Crítico por la Sociedad Puertorriqueña de Medicina Crítica, Intensiva y Coronaria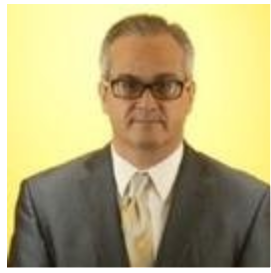 En conmemoración de la 24a Convención Puertorriqueña de Cuidado Crítico se otorgó el Premio a la Excelencia al Dr. Juan Maldonado Lozada. El 5 de mayo de 2017, se reconoció su dedicación y compromiso como profesional de salud entregado al servicio, la educación y la investigación. El premio de excelencia en cuidado crítico es otorgado en reconocimiento a valores profesionales y personales que tipifican los ideales de contribuir en el desarrollo de los estándares de la práctica de cuidado crítico desde la perspectiva clínica, académica o de investigación. Reconoce a un líder en el campo de cuidado crítico que ha demostrado compromiso, conocimiento y habilidades, liderazgo de alta calidad a través de enfoques visionarios e innovadores en los escenarios clínicos, conciencia de investigación y de una práctica clínica basada en evidencia. "Me siento sumamente orgulloso y honrado de recibir el Premio de Excelencia en Cuidado Crítico 2017, porque se reconoce el valor que el farmacéutico puede añadir en esta área." Destacó el doctor Maldonado.
Cabe resaltar también que el doctor Maldonado es el primer y único farmacéutico en Puerto Rico que posee 3 certificaciones exclusivas en el área de Cuidado Crítico, las cuales son: 1) Fundamental Critical Care Support (FCCS) Associate Instructor for the Society of Critical Care Medicine; 2) Board Certified Critical Care Pharmacist (BCCCP) from the Board of Pharmacy Specialties (BPS), Division of the American Pharmacist Association (APhA). Washington, DC.; 3) Foundation Certificate Program in Pharmacy Critical Care Traineeship Program of the University of Minnesota at Minneapolis, School of Pharmacy.
Actualmente se desempeña como Senior Clinical Research Scientist, en la División Médica, de Eli Lilly, Puerto Rico. Además, es Clinical Assistant Professor Ad-Honorem de la Escuela de Farmacia de la Universidad de Puerto Rico y Clinical Assistant Professor and Preceptor Ad-Honorem el Hospital de Trauma de la Administración de Servicios Médicos (ASEM).
¡Felicidades!